Hill Crest Laminating always enjoys meeting qualified individuals who are interested in joining our team. Check back often to see our latest job postings and opportunities. To submit a resume, please mail to:
Human Resources
Hill Crest Laminating Services
911 Strawberry Ridge Road
Danville, PA 17821
Marketing Representatives: Hill Crest Laminating is seeking knowledgeable, motivated marketing representatives to join our team in Danville, Pennsylvania. Qualified candidates will have at least five years of progressive marketing/sales experience in a manufacturing–related industry. Please forward your cover letter, resume, and salary history/requirements to: Director of Human Resources, Hill Crest Laminating Services, 911 Strawberry Ridge Road, Danville, PA 17821.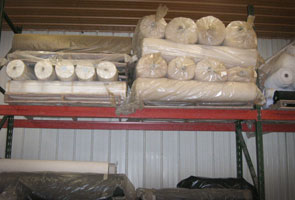 We offer our clients the option to provide their own materials for lamination, or to purchase a complete materials package from us to save valuable time and resources. From start to finish, we are focused on delivering a quality laminate product that meets all your specifications—and deadlines!